Teresa Mascianà

is an Italian artist/song-writer who lives in both England and Italy, with two albums and four singles and two EPs to her name and a 3rd album underway.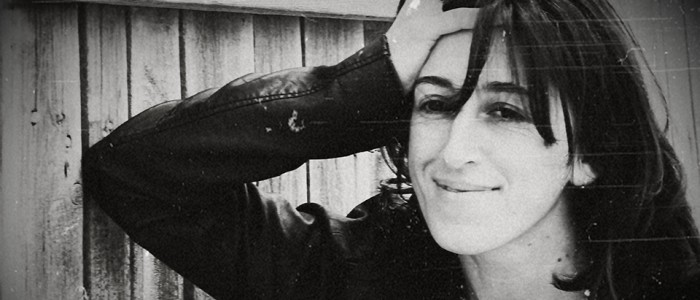 ---
She began her career as sound engineer in Italy and still manages her own recording studio and mobile sound company which has taken her on tour with artists and bands in Europe, Canada and USA. In March 2012 she surprised everyone with her first album
"Don't Love Me"
(Top Records) an upbeat collection of songs with a positive, commercial indie sound. The album received excellent reviews all over Europe and the single "Don't Love Me" became an immediate success, played by many international radio stations from Milan to New York.
"Don't Love Me" became part of the sound track of " Aspromonte" a movie by Hedy Krissane in which Teresa also appears.
---
The same track was used by Italian National Rail to promote its high speed train service and is being played every 5 minutes at every major train station in Italy and is part of the soundtrack of the movie
"The Wonders" by Alice Rohrwacher and with Alba Rohrwacher and Monica Bellucci, who won the Grand Prix at the 2014 Cannes Film Festival
To promote the album Teresa toured Italy and Spain (over 30 dates ) with her live band
"The Organ Donors"
(I Donatori di Organo )*. During winter 2012 she also toured The Midlands and Wales supporting
Uli Jon Roth.
---
A year later she released her first Italian language single " Non ci penso più" (Top Records) which is taken from her second album
"Shine"
. A story addressing the issue of stalking which has surprisingly found many more fans round Europe, regardless of its Italian lyrics.
---
In October 2013
her self-produced album
"Shine"
was released. Within a couple of weeks this album has received critical acclaim not only in Italy but in France, Germany and the UK. Retaining the charm and directness of " Don't Love Me" it is climbing the indie charts all over Europe. The proof of her growing reputation however came with the third single from the album,
"Melissa knows"
which was played on a daily basis on over 150 radio stations in Italy alone, testament to its immediate appeal, her unique vocals and no-fuss approach to her music.
---
In May 2014 she played at the arena Glass House in Berlin within the
Riviera Fest
along with one of the best-known Italian songwriters Giuseppe Peveri aka "DENTE" and in June she released the video clip
Gundo Senado
made by
Alpakita Productora
en Cuzco and shot entirely in
Peru
. During a tour in England in November 2014, following a wonderful concert at the famous Bar 12 in London,
Teresa & The Organ Donors
have been working with a wellknown UK producer,
Marco Migliari
,who has collaborated for many years at
Peter Gabriel's Real World Studios.
Amongst Marco's credits are;
Joseph Arthur, Van Morrison, Sigur Ros, Robert Plant
, and manyothers. As a result He have decided to produce their third album. Half way through
2015
Teresa decides to
move to England
to produce her new music and to live close to the British record industry which has always fascinated her.
---
On April 2016 her new album
"I Need You"
will be released by the British label
Long Tales Recording.
The album contains four sparkling and visceral songs. British influences light up Teresa's songs giving them an international taste. The original sounds, the new voice and her energy seem to have been renewed by the new country.
---
* The Organ Donors are: Giovanni Brancati bass and synth , Emiliano Laganà on drums, Marco Longo electric guitar and Alessio "Lex" Mauro rytmic guitar.
Tracks from "Shine"
Last Tweets.
Follow @twitterapi
Like this site on facebook
Follow me and my band